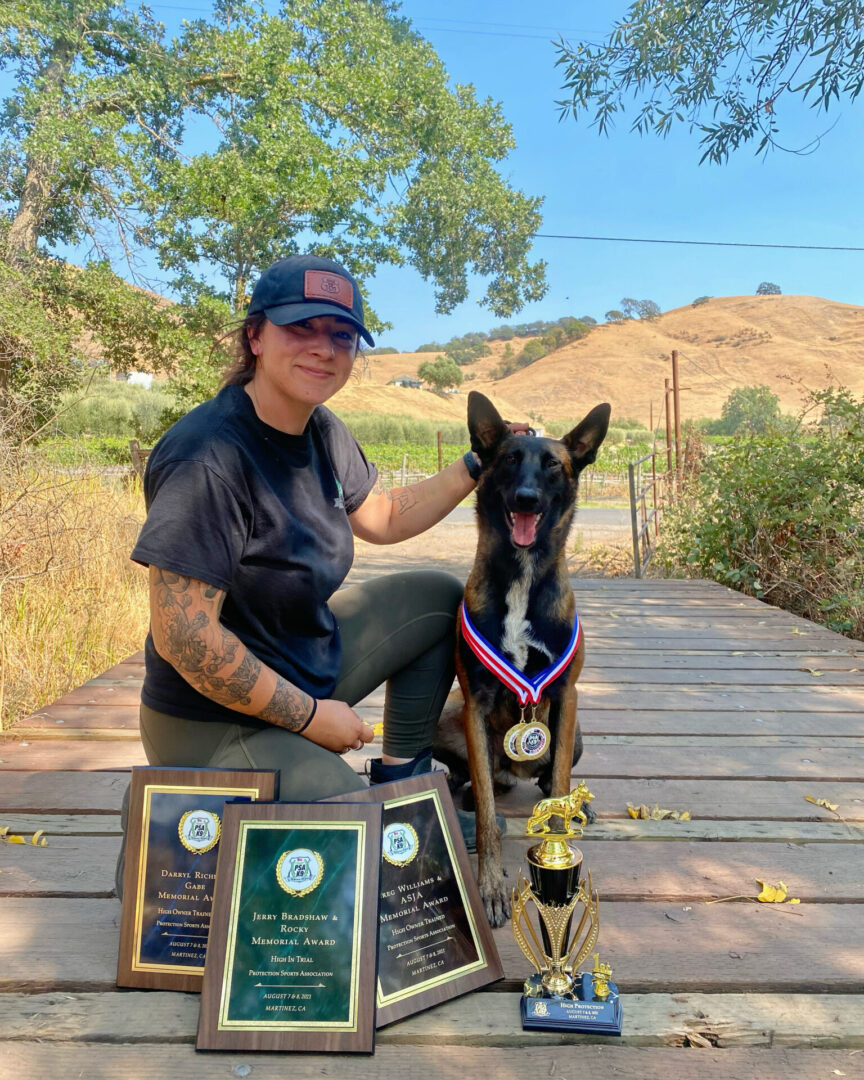 Jennifer Bazan
DOGZ101 Owner
Lead Dog Trainer, Certified Dog Groomer
President of Bay Area Ring Club
President and Training Director of Bay Area PSA Club
Jennifer has never been a stranger to dogs, Born into the world of dog shows, her grandparents have been breeding AKC Champion sporting dogs for 50+ years in Redwood City. She has been attending dog shows since she was born. Jennifer showed her first dog when she was 10 years old and ever since then, it has stuck. She competed in Junior Showmanship, and received thousands of dollars in scholarships, and has been featured in newspapers such as the Fresno Bee and San Mateo Daily Journal.

Jennifer has qualified for one of the world's most prestigious dog shows, the Westminster Kennel Club, 5 years in a row for junior showmanship. Jennifer took to the dog shows and got serious when she started working for professional dog handlers such as Carlos Carrizzo, Laurie and Larry Fenner, and Wendy Bettis. There she learned many "tricks of the trade" handling many different breeds ranging from Dachshunds to Black Russian Terriers, but the one that made the biggest imprint on her was grooming. Jennifer learned grooming styles such as hand scissoring, hand stripping, and mastering AKC breed cuts. She is passionate about transforming her guests into well-groomed, clean, and happy dogs.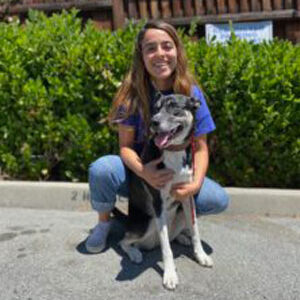 Juliana Rodriguez
Growing up around family dogs helped solidify a deep passion for all things dog. From a very young age, she has dedicated herself to learning and being around dogs as much as possible. She has taken every opportunity to work with dogs; from dog walking and dog sitting, to monitoring a doggy pool. _ She currently attends UC Berkeley as a third year student and is studying Molecular Environmental Biology with an emphasis in Animal Health and Behavior. Although unsure of her exact career path, she has intense interest in working as a K9 handler for police as well as veterinary medicine. Over the summer, she worked as a conservation detection handler for a private company called Mussel Dogs. She currently owns two dogs, Bailey, a husky mix, and Wyatt, a German Shorthaired pointer. These two dogs are her pride and joy! During their free time, they love to spend time outdoors and perfecting their training! Bailey works as a demo dog to help with client sessions as a distraction. Wyatt will be training for bird hunting and antler shed hunting.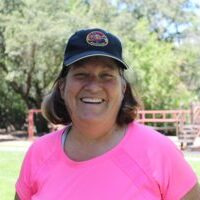 Pam Bazan
Pam, also born into the world of dogs, is Jennifer's mother and attended many of her dog shows. Pam was also involved in raising English Setters with the family. Being deaf, Pam's attention to detail and focus are two of the many assets that she brings to Dogz101. She has been a dog walker and pet sitter for over 7 years and is now the lead dog walker for Dogz101.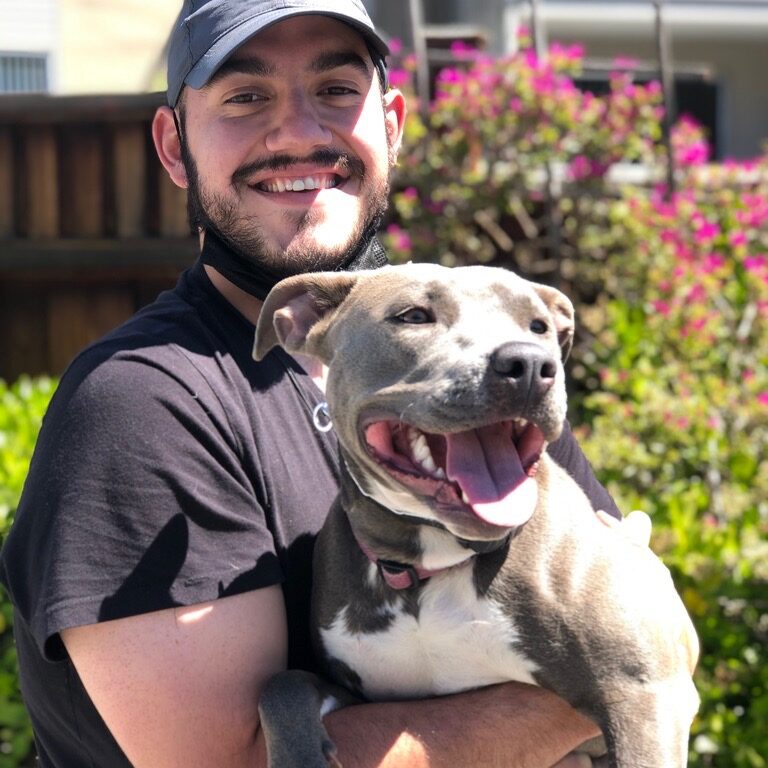 Tony Pinto
Tony's first dog was a Chow Chow at 3 years old. However, he got into dog training through Bully breeds. One of his passions is being a bully breed advocate and wanting to change the perception of the breed. He loves to teach all breeds of dogs to be good citizens in society. He currently has two Pitbulls named Sky (demo dog) and Mamba. Mamba was from a San Francisco rescue—Tony hopes to continue to grow as a trainer so he can put his talents to pulling dogs from death row and rehabilitating them. At a previous dog training facility, Tony trained over 50 dogs dealing with behavior modification and basic obedience. In his spare time, Tony loves to play basketball (GO LAKERS!), enjoys anything Marvel related, and is learning how to garden.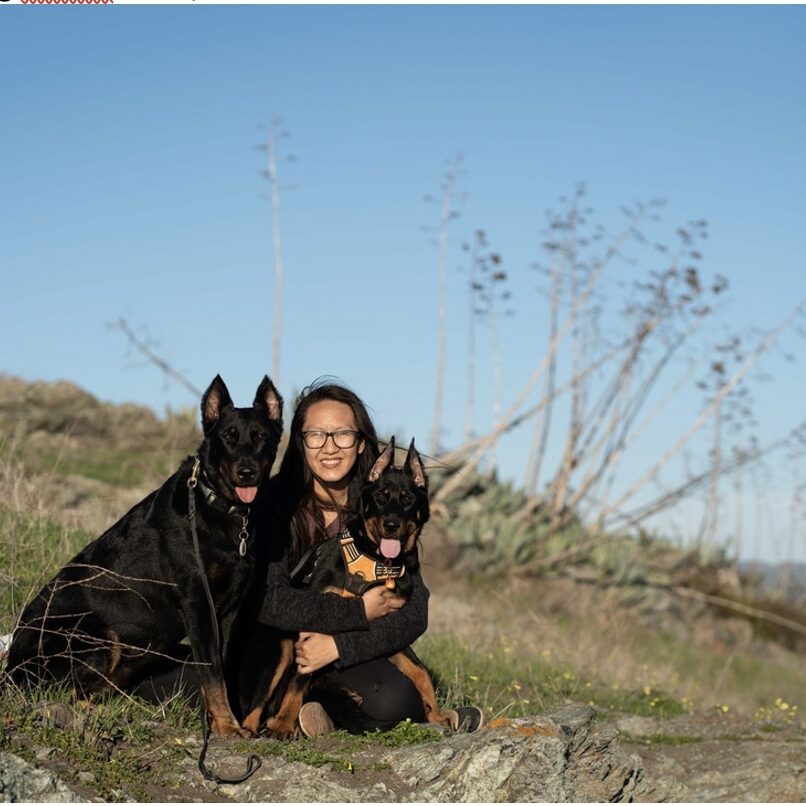 Priscilla Liu
Priscilla grew up with dogs her whole life, with dog breeds from all over the spectrum (from Chow Chows to your standard Heinz-57 shelter mutt). She attended UC Davis and obtained her degree in English Literature, fulling planning on attending grad school to become a teacher, however, her life got overtaken by the dogs. Priscilla currently owns a yellow Labrador Retriever and two Beaucerons. With her Beauceron Kiwi, she began to explore dog sports. Priscilla and Kiwi have competed in conformation shows, Rally Obedience, Flyball, Dock Diving, and even dabbled in Barn Hunt. With her youngest Beauceron Revi, they will be attempting Dock Diving, French Ring, and conformation. Currently, Priscilla manages the front, handles the scheduling, and answers phone calls and text messages. In her spare time, Priscilla enjoys eating, watching Schitt's Creek, and is an avid raw food feeder.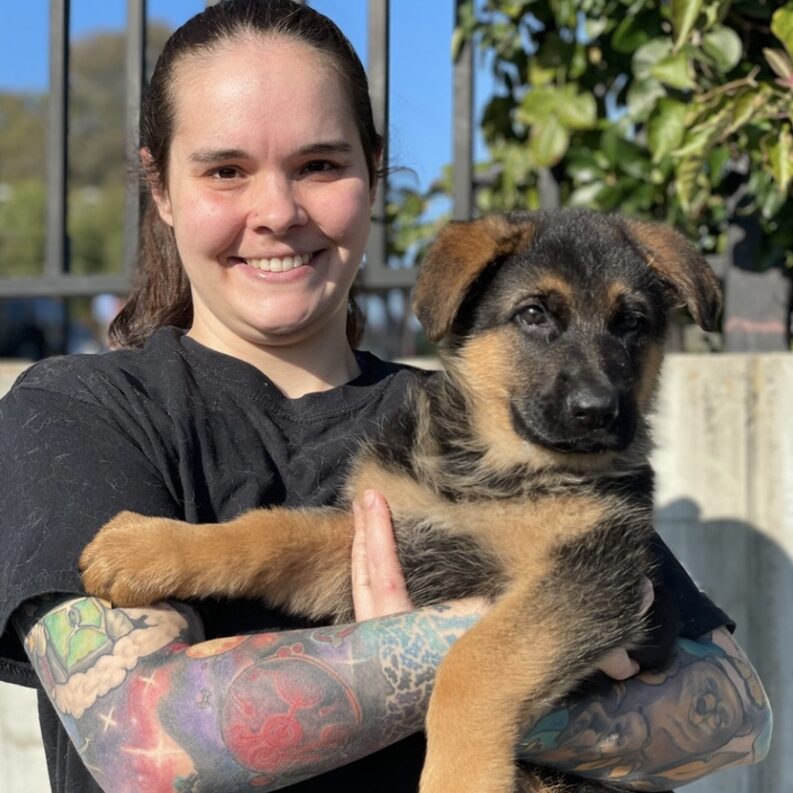 Tasha
Tasha has been grooming for 8 years, and she has groomed at Petsmart, vet clinics, and smaller grooming salons. She has been to SuperZoo and has attended Skin & Coat seminars, Poodle cut seminars, Doodle cut seminars, Airbrushing seminars, and is currently learning creative grooming. She owns 4 cats (Emma, Nala, Leia, and Mitsuki), and 1 dog (a German Shepherd named Ripley). Tasha enjoys anything Disney-related and Star Wars related. She is a huge sci-fi nerd. She is an avid fan of Timothee Chalamet's works. Tasha also enjoys crocheting and doing puzzles.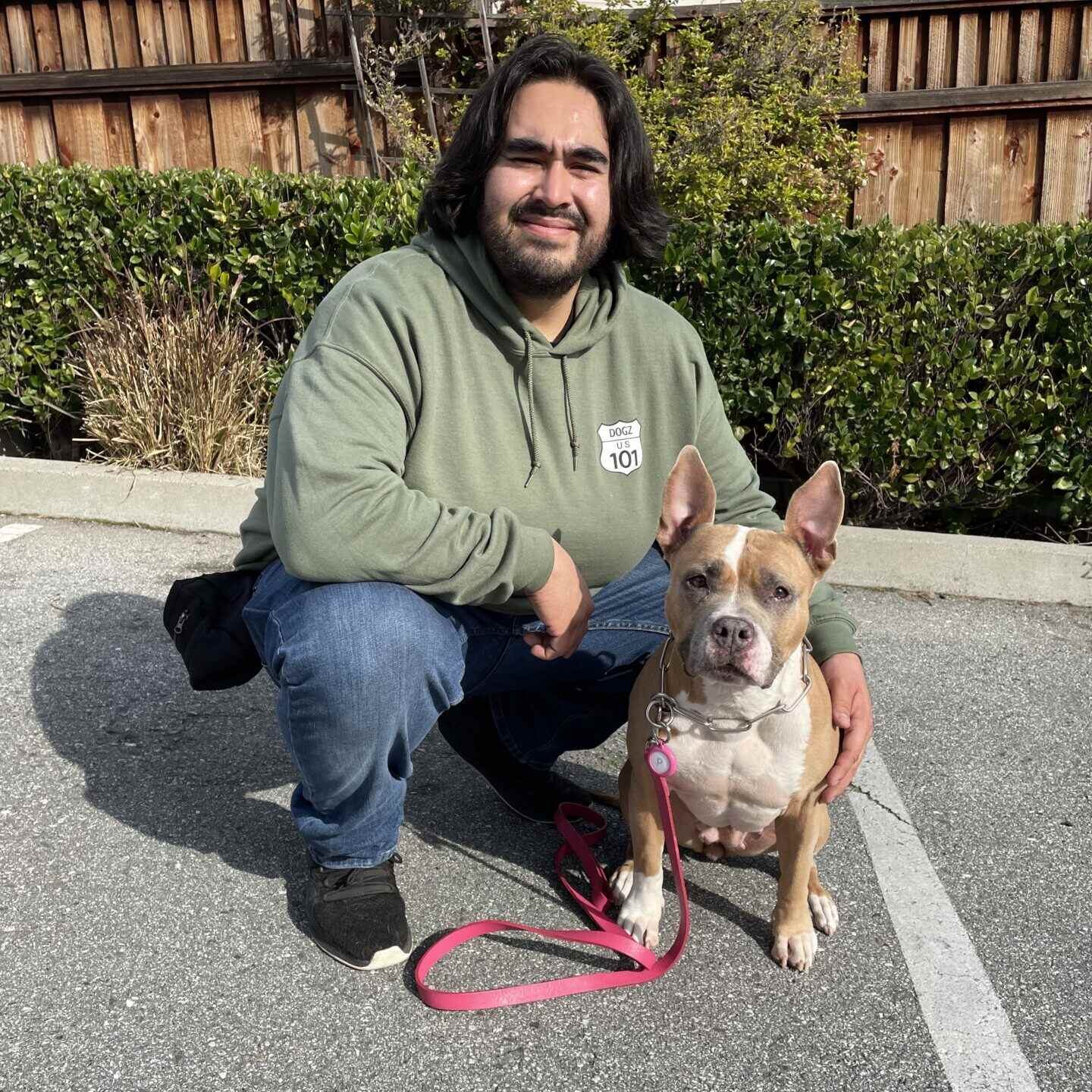 Seth Martinez
Seth has been working with dogs since he was 14, and has worked at nearly any job you can think of involving dogs. He has done dog bathing, worked at Wag Hotels, and Mr. Muggles. Seth owns a 9 year old pit bull mix named Porsha, and has a background in working with puppies and basic obedience. Seth has over 7 years of dog training experience and his goal is to be able to continue working with dogs and expand on his knowledge in the working dog world.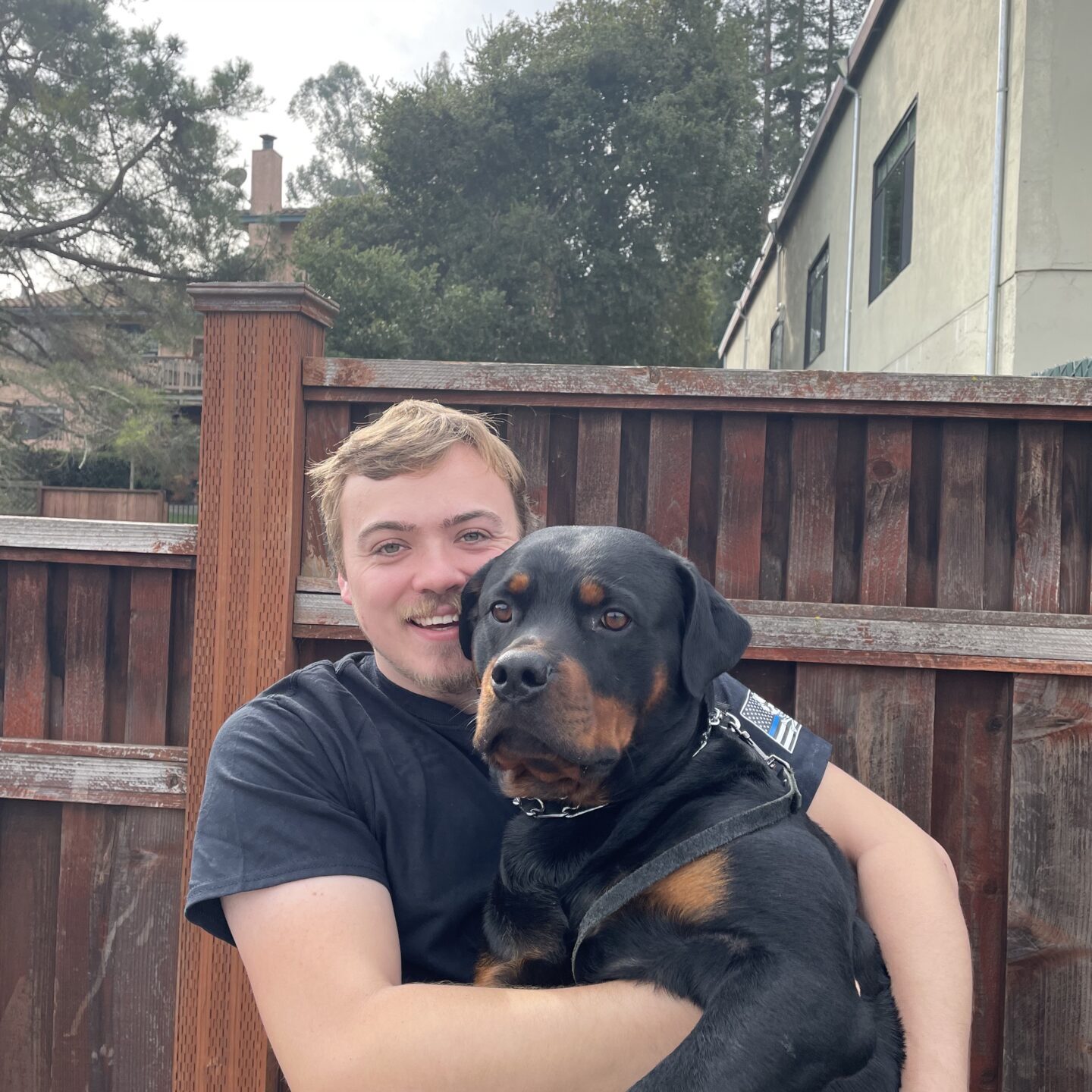 Dustin Phenix
Dustin is one of our groomers at Dogz101; he started out grooming at Petco, and has been grooming since 2016. He owns a two year old Rottweiler named Dexter, who loves to play tug. He also has a cat named Blu. Dustin loves anything Marvel, and his favorite Marvel show is Daredevil and his favorite Marvel movie is Ghost Rider. In his spare time, Dustin enjoys working on cars and cooking for friends and family. Dustin has many talents, including art and playing the guitar.